BENEFITS OF AUTO RICKSHAW ADVERTISING IN DELHI NCR
Printing is the oldest and cheapest mode of advertisement and so the auto rickshaw advertising has various benefits. Since Auto rickshaw roams all around the city your brand visibility increases among the viewers, in an average an Auto rickshaw runs 150 km per day. Four Square Outdoor offers the best and result driving service through the sales generation and creates awareness by servicing the peoples across Delhi. To advertise in an effective reachable manner going on board through auto rickshaw advertising is the best solution.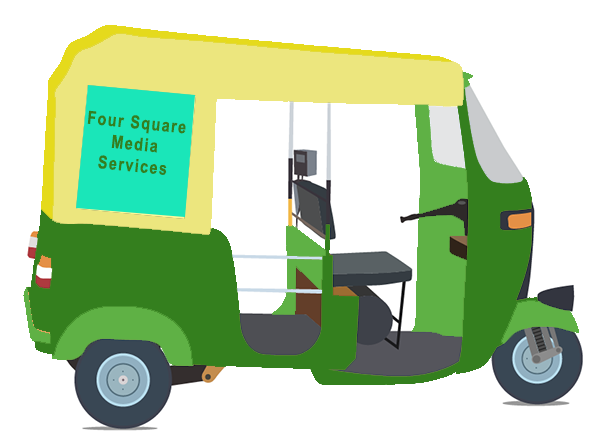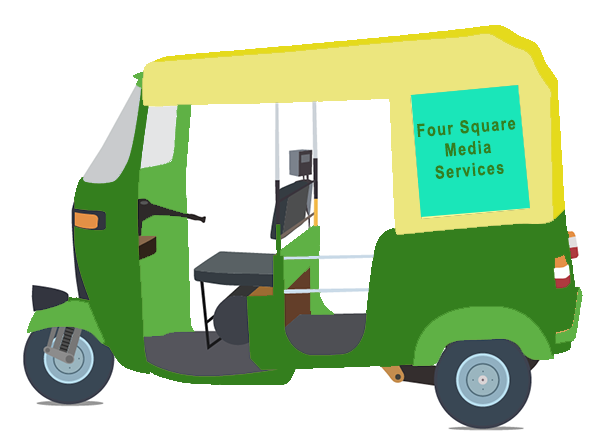 WHY AUTO ADS
Advertising through Auto is the new mode and the cheapest form. It is a pleasing form of brand promotion that auto wraps in the feasible manner. It helps to get recognized in multiple places be it the lanes, streets, alleys, traffic signals or anywhere. We deal in Vinyl, Flex, and hood like Advertising banner and use premium quality tapping so that the chances of damage is low and so the preference to use Auto ads is going high every next day.
WHY AUTO ADS
HOARDING VS. AUTO AD
Roaming around the city increases the visibility of your brand and this can't be possible through the Hoardings. Auto-Ads are the best and cheapest way that generates the promotion through a minimum of 5000 viewers daily. Auto rickshaw advertisement in Delhi is the best way to attract the customers
IN A CROWDED MARKET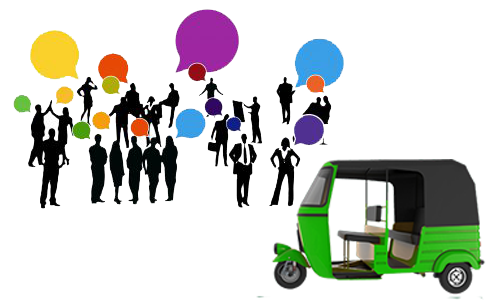 Most of the people higher Auto rickshaw to go in the specific lanes or streets in the spaces was no bus or another mode of transport is available. Similarly in the crowded market Auto rickshaw travels more and it becomes difficult for the viewer to see the boards of stick notes in poll etc but when the advertisement is closer even checking the brand in the crowded market becomes easy.
OUR OBJECTIVE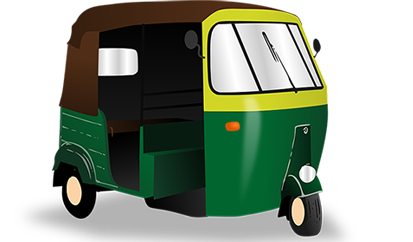 Four Square Outdoor has an objective to create a strong network and generate business to its client by the quality and instant service. The consumers are the best judge and so we promise to deliver value for money. Maintaining the relationship by providing ends solution and providing valued service is the prime motto.